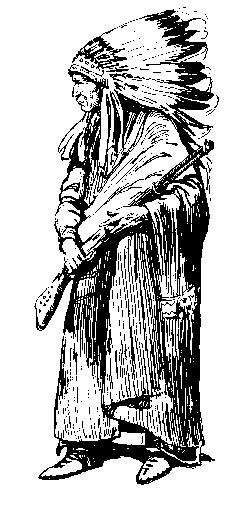 For more than 10,000 years man lived, and hunted all across America, leaving traces of thier existence strewn along the hilltops and riverbottoms, fields and streams. Not knowing that someday thier belongings would end up in the hands of collectors, being bought and sold, saught after, studied, and displayed. They had no idea that someday a piece lost from a misaimed atlatl would be found by a child, sparking an everlasting interest in the history of humankind, so much so that he/she becomes a professor of anthropology. In a sense this ancient losing thier point, created a series of events that ricoched through time having a certain outcome, and a continuel motion, unstopable until the end of the world.

It's amazing how the ancient occupants of our country contributed to our everyday life today. For example, we drive our cars on top of hunting and trade trails, once utilized for importing and exporting goods like, flint and copper. We use words throughout our language which have native origins. Some of our creeks, streets, regions, counties, parks, hospitals, businesses, and even children (just to name a few), have native references. After all, native peoples, ancient peoples, prehistorics etc. throughout the world, and throughout time are reflections of ourselves, our evolutionary brothers and sisters, our teachers. Its only natural that we follow their footsteps, and use ideas and words they passed along.

I'm presenting this historical overview to familiarize anyone who comes to this site with information that would benefit them in their search into the past, whether artifact hunter, history buff, or student. Hopefully everyone that searches the following pages will gain new perspectives, and a broader view of what led us to the lives we live today

Follow the links below that I have sorted into different catagories, cultures, regions, topics etc.